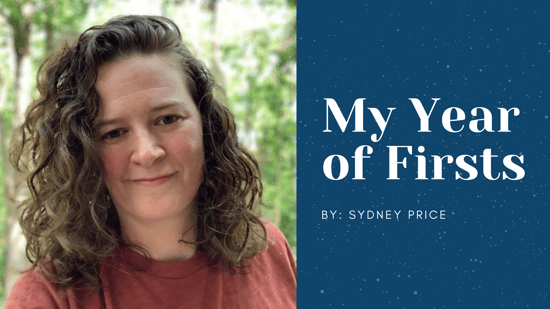 Read about how one SRNA is overcoming a year of firsts as she continues to work towards becoming a CRNA.
A Year of Firsts
Written by: Sydney Price
My cell phone rang while I was at work,
My stomach did a flip and a jerk.
The area code was right,
Could this be the call I wanted with all my might?
"Sydney, we would like to welcome you into our first class."
My heart felt like it would break like a piece of glass.
And just like that I became one of the first,
The drought of CRNA programs in Oklahoma was finally reversed.
What I learned quickly is that there would be many more,
Starting CRNA school had so many more firsts in store.
First up would be,
All those graduate school fees.
As I stared at my laptop screen,
Feeling myself turning a little green.
With one little click,
I got hit with a big ol' debt brick!
School debt I had worked so hard to erase,
Now seemed to be laughing in my face.
I had to take several breaths in and out,
And remember what this was all about.
An investment in myself,
The debt will just have to sit on a shelf.
Next up was school in a global lockdown,
No need to move to Tulsa town.
I was excited to meet my new classmates,
Who were from all over the states.
Instead online we went,
Diving into the Zoom torment.
There was less of a cohort connection than I was expecting,
Just a lot of self-directing.
And so I was on my own,
Felling at times, rather alone.
The world is so full of noise,
It is very hard to find my poise.
Nagelhout and Stoelting don't make great company,
Thank goodness for my puppies' snuggling wondrously.
Anxiety can make me freeze,
Wanting to always be at ease.
Time management is a constant struggle,
Perpetually learning to juggle.
Where I battle is with the time,
Do I really need to know about the thrombin enzyme?
When is it ok for time for myself?
And putting school on the bookshelf?
Is 45 minutes at spin class enough,
Will I ever remember all this stuff?
Maybe I should try meditation again,
Especially to help with the drain.
I believe the balance will come,
I know I'm not dumb.
Something I can do for me ,
Is drink some more tea.
Start cooking for fun,
Get out and study in the sun.
Walk my silly boys,
And try and ignore all the noise.
Remind myself everyday,
That I'm going to be a great CRNA someday.
Want to be a guest writer for NBCRNA's News and Views?
Submit your article proposal to Fern Amado, Marketing and Communications Manager, at famado@nbcrna.com for the opportunity to write for NBCRNA's News and Views.