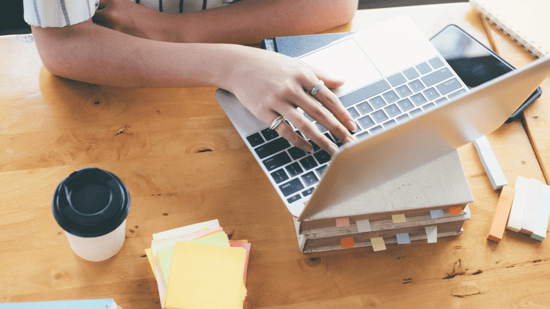 The latest research and cutting-edge technologies will continue to impact your CRNA practice in various ways over the coming years, so studying those advances is crucial to staying forward-thinking. Each year, NBCRNA supports a variety of credentialing-specific research. As part of this research initiative, NBCRNA offers a Visiting Research Fellowship (VRF). This fellowship provides an opportunity for a CRNA to work with the NBCRNA Evaluation and Research Advisory Committee to develop and participate in research projects or program evaluation related to certification and credentialing. In this article, we will discuss how the fellowship came to be, what the Fellow's role is with the NBCRNA Evaluation and Research Department, and how to apply to become the next Fellow. .
---
What is the Visiting Research Fellowship?
Created by the NBCRNA, the Visiting Research Fellowship (VRF) provides an opportunity to certified registered nurse anesthetists interested in performing certification research or evaluating NBCRNA credentialing programs. 
The VRF is a competitive two-year fellowship stemming from the work of NBCRNA's Evaluation and Research Advisory Committee to assist with developing a cadre of next-generation CRNAs equipped with the knowledge, skills, and abilities to design or conduct research, or assist in the continuous evaluation of NBCRNA credentialing programs.  
What does the Visiting Research Fellow do?
Working closely with NBCRNA's Evaluation and Research Department (ERD) the VRF works to co-develop a specific mentorship plan to complete by the end of their fellowship. The research study or program evaluation project is determined by the ERD based on strategic goals and priorities.  
Visiting Research Fellows help the NBCRNA complete additional projects that are relevant to the organization's mission and even participate in disseminating findings at national meetings and co-authoring manuscripts. Some examples of the work currently being done by the Fellows include:
Nicole Hymel,

DNP, CRNA, MSN, APRN,

co-presented with Dr. Rishelle Zhou at the AANA 2021 Annual Congress on a presentation discussing the initial results of the Value of the CRNA Credential study.
Dr. Natalie Myer is currently conducting a secondary analysis of the initial phase of NBCRNA's Value of the Credential survey.
Who are the NBCRNA Visiting Research Fellows? How to become a Visiting Research Fellow?
There are currently  two VRFs since the inception of the program in early 2019.
Dr. Nicole Hymel  was selected as the inaugural VRF for 2020
A native of Cleveland, Dr. Hymel received her Bachelor of Science in Nursing from Cleveland State University in 2006, her Master's of Science in Nursing (Anesthesia) from Case Western Reserve University in 2010, and her DNP from Yale School of Nursing in 2019. Her clinical training for anesthesia school was obtained at Cleveland Clinic in Cleveland, Ohio. After graduating from anesthesia school, she practiced as a Certified Registered Nurse Anesthetist (CRNA) at Cleveland Clinic until 2013. Dr. Hymel is currently practicing clinically in Louisiana at Saint Tammany Parish Hospital. Her specialty interests include management of post-operative nausea and vomiting, the use of steroids in the peri-operative period, medication safety protocols, and CRNA retention strategies.
Natalie Meyers, PhD, CRNA, was selected as the 2021 VRF
A Southern California native, Dr. Meyers spent time in Boston for her undergraduate studies in nursing, followed by various deployments with the Air Force, before returning to the sunny west coast. Her education includes a Bachelor of Science in Nursing from Boston College in 2004, a Master's in Anesthesiology from the University of Southern California (USC) in 2011, and a Doctorate of Philosophy from the University of San Diego in 2020. Dr. Meyers currently works as a staff Certified Registered Nurse Anesthetist with the Veterans Affairs Greater Los Angeles hospital. She also serves in the California Air National Guard as a flight nurse, which she has done since 2005. She loves to teach, which she does both as a flight nurse instructor and as academic faculty for the Program of Nurse Anesthesia at USC. She also has an interest in research, specifically in large datasets, which she developed while completing her dissertation entitled, Patient Specific Factors Associated with Surgical Delay.
How to become a Visiting Research Fellow?
Each spring, NBCRNA typically announces a call for volunteers for its many committees and subcommittees. Applications for the Visiting Research Fellowship are vetted by the ERD and ERAC Chair and approved by NBCRNA's Board of Directors. The next application window will open April 2022. The timeline for applicants will be as follows:
Applications are screened by May 31 
Interviews are conducted with applicants by June 30 
Candidates are notified of the selection results by July 31  
The two-year term begins September 1 and ends August 31, with a progress evaluation performed at the end of each term.  
To learn more about the Visiting Research Fellows and the research work they are doing, visit the NBCRNA website. To read more about the fellowship, download the VRF Overview.