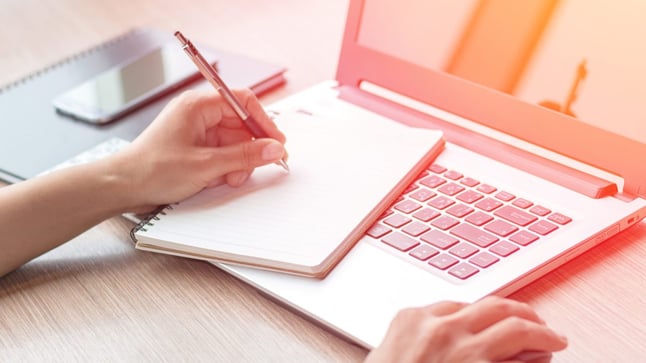 Are you an SRNA studying for the NCE or SEE? If so, we have the resources for you!
SRNA Toolkit
We know that studying can be stressful, especially when you have to track down the information you need from multiple places. To make it easier, we've built the new Student Toolkit which provides links to many of the resources that will help you on your journey to becoming a CRNA. In the Toolkit you will find:
NCE/SEE Exam Tutorials
The NCE/SEE exam tutorials were created with the purpose of providing examinees with interactive examples of the five question formats used on the NCE and SEE. The tutorial contains a total of 20 sample items that depict generally how the questions will look in the exam administration software, as well as basic instructions for responding to each question type. It can be taken an unlimited number of times. Test your knowledge here.
NCE Bibliography
The bibliography lists the sources used by NBCRNA item writers to support questions on both the National Certification Examination (NCE) and Self-Evaluation Examination (SEE). Experts review this bibliography regularly and select sources to fit the content outline. Included in this list are links on the topic of professional issues in nurse anesthesia practice which now appear on the NCE and SEE content outlines under General Principles of Anesthesia. See the full bibliography here.
NCE/SEE Interpretive Guide
Need help interpreting your score? Review our interpretive guide here.
NCE/SEE FAQs
Find the answers to commonly asked questions about the NCE and SEE below.
Handbooks
The NBCRNA handbooks/publications contain information about the NBCRNA's criteria for, policies about, and/or other information on the various NBCRNA programs. These include the SEE Handbook and NCE Handbook. Nurse anesthetists are responsible for knowing the contents of these handbooks. View the handbooks here.
NBCRNA: Working Together to Support Students
Many students probably have little knowledge about the difference between the NBCRNA, AANA, COA, and AANA FOUNDATION how you as a student and then CRNA will interact with each over the course of your career. The four organizations have worked together on a series of short videos for student registered nurse anesthetists to help describe each organization's function and help students better understand how they can interact with each organization as they progress through their training and career. Watch here.
Wait there's more!
To make the studying more productive with easy access to essential tools, we've created the Student Toolkit PDF. Take a moment to download and save it to have these tools at hand as you study and prepare!