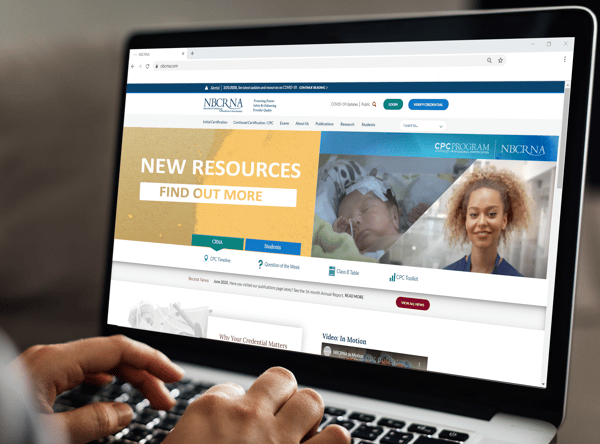 We know how much you care about your patients, profession, and lifelong learning. To support you on your journey as you work towards completing your Continued Professional Certification (CPC) Program requirements, all-new CPC materials have been developed.
Here are several new resources to help you on your lifelong learning path:
1. Read the all-new CPC brochure
The newly revised CPC brochure will walk you through a clear, straightforward overview of the CPC Program's components and timeline. You'll be able to:
Gain a better understanding of Class A and B Credits, Core Modules, and the CPC Assessment
Review the steps involved in renewing your certification
Learn how to access your personalized timeline
2. Watch the new 4-minute CPC video
Learn more about the CPC Program and components, and how they provide the framework for you to demonstrate you have the knowledge to provide high quality care throughout your career.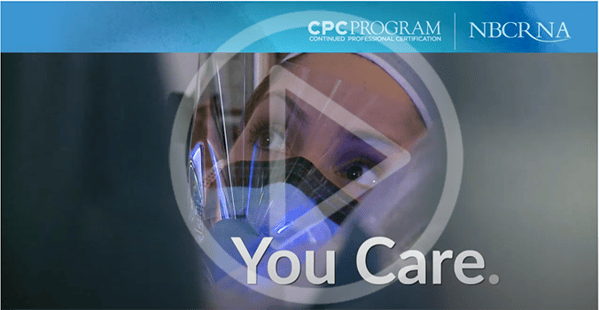 3. Check out the new CPC web pages
To get a more in-depth understanding of the CPC Program, components, and timing, visit the new interactive CPC web pages. There, you'll also see how you can access your personalized CPC timeline.
4. Visit the "What's New" page
Want to learn more about the CPC Program, new initiatives, and other happenings at the NBCRNA? Visit the What's New page for quick articles and information.
More to come!
We are always working to create more resources to support you on your journey toward lifelong learning and continuing to provide high quality patient care. To keep up-to-date on all the NBCRNA offers, as well as alerts and notices, follow us on social media and regularly check out our What's New page for new content.