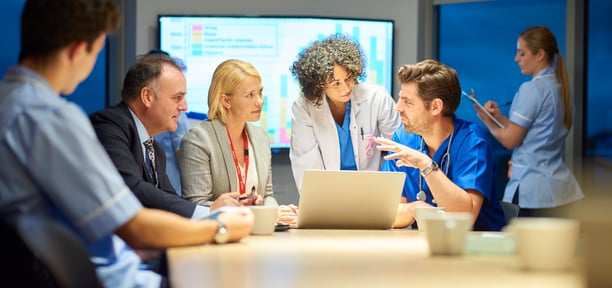 As an actively practicing CRNA, you will need to earn 40 Class B credits in each 4-year CPC Program cycle.
Class B credits were developed to recognize the valuable and noteworthy activities you participate in as part of your career. You can earn them through a wide range of professional development activities that you most likely already engage in above and beyond your day-to-day responsibilities.

Class B credits include a wide range of professional activities that enhance knowledge of anesthesia practice, support patient safety, or foster an understanding of the health care environment. There are

currently 20 categories of activities that count as Class B credit. Class B activities do NOT require prior approval, are NOT required to have an assessment, and are NOT required to undergo a non-prior approval process.

In this article, we will cover 10 ways that you can earn Class B credits. You may be surprised by how many activities count as credit -- and how many you may already be doing.
1. Take online CE courses
Online CE courses are one of the most convenient ways to earn Class B credits. You can take them whenever they fit into your schedule. Courses do not need to have an assessment or prior approval from an accredited organization to count as credit.

CE courses that include an assessment and are prior approved can count as Class A credit, but you can also use any extra Class A credits, above the required 60, to meet your Class B credit requirements.

1 CE course = 1 credit.
2. Serve on a board, committee or task force
Many organizations offer opportunities to serve on a board of directors, committee or task force related to nurse anesthesia. These include NBCRNA, AANA, university programs or your hospital, for example. In addition to earning credit, you gain valuable leadership experience while sharing your expertise and networking with peers.
There are many ways to get involved with NBCRNA to advance your profession through credentialing-related work. Get involved and join over 300 colleagues who volunteer with the NBCRNA each year.

1 year of service for seated/elected roles = 5 credit

3. Participate in m

ission trips
There are many opportunities for you to volunteer your time and talents to help improve the lives of others locally and abroad. You can earn credit for participating in medical mission work where you provide anesthesia-related health care services.
1 mission or diplomacy activity = 5 Class B credits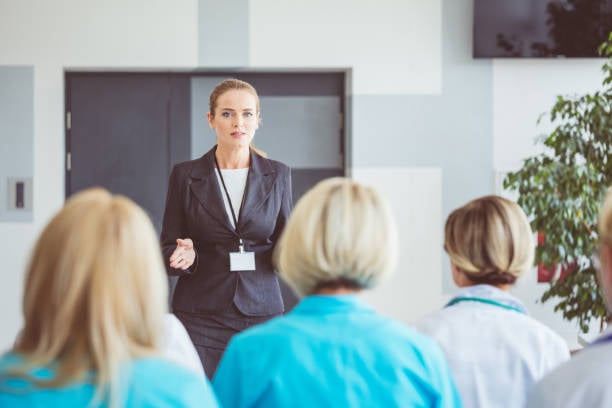 4. Deliver anesthesia presentations
You earn credit whether you present in front of a few individuals or thousands. Examples include presenting a PowerPoint at a hospital meeting, lecturing SRNAs, or speaking at a morbidity and mortality conference.

1 hour of delivered presentation = 3 Class B credits.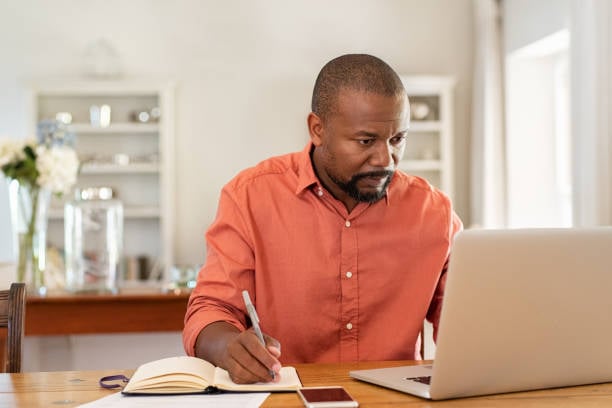 5. Earn academic credit
If you are currently taking graduate-level college courses to earn an advanced degree such as DNP or DNAP, you may count your academic course credit as Class B credit. This includes any assessed CEs that meet the criteria for Class A requirements (i.e., must be prior approved, include an assessment, and be relevant to anesthesia care).

1 CE = 1 Class B credit.
6. Write an article for a peer-reviewed publication
If you enjoy writing, this is a great way for you to share your expertise with others. You will receive Class B credit for each of your articles published in a peer-reviewed publication, whether you are an author (any position) or editor (any position). There are many options to choose from, including the the AANA Journal.
1 article = 5 Class B credits
7. Teach in a clinical setting
Teaching is an incredibly valuable and rewarding way to share knowledge and experience with SRNAs. If you are in a role where you are precepting or mentoring students in a clinical setting, you may receive Class B credit for each day that you teach. This includes any role that involves direct clinical supervision or teaching behaviors for learners of any level or type.

1 day = 1 credit
8. Lead a research project
If you are the lead or principal investigator on a research or capstone project, this is a great way to earn credit. This can also include completing your individual dissertation, thesis, or DNP/DNAP inquiry project.

1 project = 10 Class B credits.
9. Integrate new clinical practice techniques
You can earn credit by integrating a new clinical practice technique at your hospital or facility. It must involve a new drug or technique that has become available in the past five years and was not included in your primary education.

Integration of 1 new clinical practice technique = 3 Class B credits.
10. Work in clinical, administrative and sub-specialty roles
You can receive credit for each year you serve in a clinical, administrative or sub-specialty role such as chief nurse anesthetist, student clinical coordinator or subspecialty leader.
1 year = 5 credits
There are many more opportunities beyond this list!
This is not an exhaustive or all-inclusive list. Visit the Class B table to view learn more details about the full list of approved professional activities that count as Class B credits, their credit value and documentation needed. We encourage you to bookmark it on your computer. It's a living document, constantly revised based on CRNA feedback and as new topics emerge, so it's a good idea to check back frequently.

If you do not see an activity listed that you believe may qualify, contact cpc@nbcrna.com to discuss whether that activity could be applied to your Class B requirement for the CPC Program.