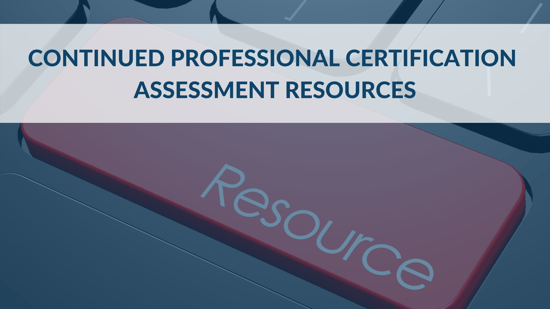 The CPC Program includes an assessment component—the CPC Assessment (CPCA)—that is taken in the second 4-year CPC cycle, so once up to every eight years. It is not a pass/fail exam, but more like a self-assessment. It is a 150-question, three-hour assessment that was developed based on a nationwide analysis of hundreds of practicing nurse anesthetists. In this article, we will review the various resources available to you as you prepare for the CPCA.
CPCA Content Outline
The CPCA Content Outline is like a blueprint for the CPCA. It provides CRNAs with a guide to the topics included on the CPCA with examples to help clarify the topic content. Although this is an excellent guide, it is not an exhaustive or all-inclusive list.
View the Content Outline here
Quick CPCA Overview Video
Want a quick but complete overview of the CPCA? Watch this short five-minute video for a better understanding of the CPCA and how you can prepare for it.
Practice Exams: CPCA Practice I & II
Did you know that you can gain access to 160 test questions by successfully completing both CPCA practice exams created by the NBCRNA? By taking the CPCA Practice I and II, you not only see the types of questions that will be on the CPCA, but you can gain access to 160 practice questions and earn up to four Class A credits (for successfully completing both versions--two Class A credits each).
Each version of the CPCA Practice assessment is an interactive 40-question online assessment designed to help:
Assess your knowledge

of the four core domains* of anesthesia practice and identify any weaknesses that may require additional study.

Familiarize yourself

with question formats that appear on the CPCA including multiple-choice and multi-select questions. There are no hotspot or short answer questions.

Earn Class A credit

while studying and prepping! You can earn a total of four

Class A credits when you achieve an 80% passing score within your first three attempts on the C

PCA Practice

I and II (two credits for each). If you do not receive a passing score, you can still self-report the

CPCA Practice

activity for 1 Class B credit

for every 60 minutes you were engaged in the assessment. You have 365 days (12 months) to access CPCA Practice after purchase. You do not need to complete the practice assessment in one sitting.
Each practice assessment is $30, or save $10 when you buy both for $50--and earn up to four Class A credits.
Quick 20
Want to take a test drive before trying the CPCA Practice assessments? Try the Quick 20!
The Quick 20 is a free 20-question sample assessment with unlimited attempts designed to give you an idea of the types of questions you can expect on the CPCA.
Question of the Week
For quick, weekly access to CPCA practice questions, follow NBCRNA on social media and participate in the Question of the Week. Posted every Friday, you'll get familiar with the question types that will be included on the CPCA.
Question of the Week Booklet
Need more sample questions? Test your knowledge with the Question of the Week Booklets where you will find approximately 13 questions per quarterly booklet to help you get familiar with the question types and content you will find on the CPCA. There are currently four booklets available from the 2020 Questions of the Week.
FAQs
Have questions about the CPCA? We have answers! Check out the FAQs on the CPCA to get the answers to your most commonly asked questions, so no guessing is needed. Once you learn the answers and facts about what the CPCA is and isn't, we encourage you to share with your colleagues, whether that's answering questions posed by your co-workers or posted on social media.
CPCA Infographic
Get the facts on the CPCA in this handy one-page infographic.
CPCA Bibliography
View which sources were used by NBCRNA item writers to support the questions developed for the CPCA.